Top-of-the-Line Machining Equipment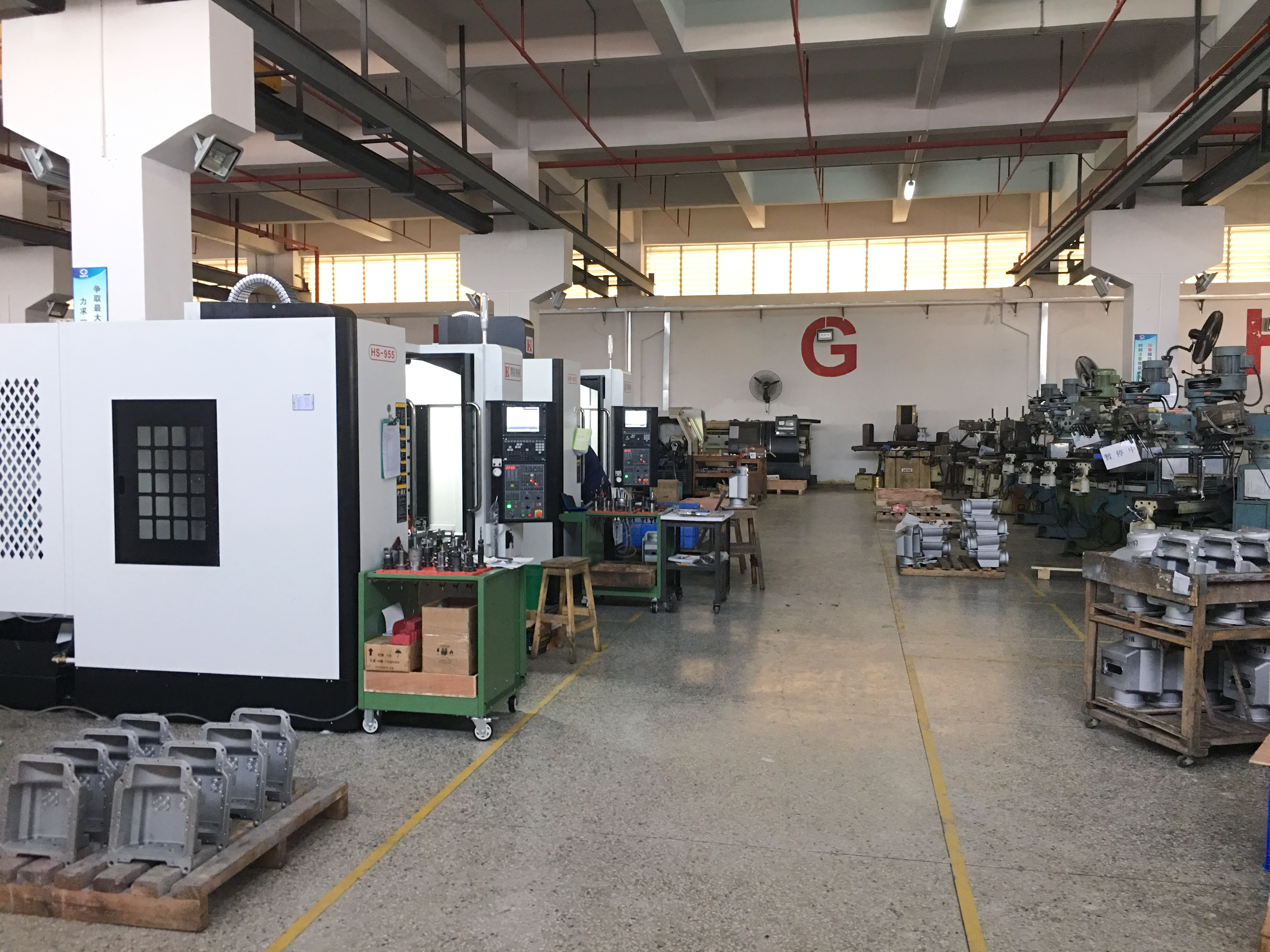 At YS Manufacturing, we are proud of our expertise and our equipment. To offer a complete line of machining and manufacturing services for American companies, our 24,800m2 Dongguan facility is staffed with 56 production personnel, 4 QA specialists, 6 administrators and 4 engineers working together to operate the equipment 24 hours/day:
CNC Units
Horizontal CNC
Lathe Units
Milling Machines
Grinding Machines
CMM Quality Inspection Units
We are able to machine materials up to 1,000 mm x 600 mm x 600 mm with a tolerance of up to 0.005 mm (0.0002\") and inspect pieces up to 1,500 mm x 1,500 mm x 1,500 mm with a tolerance of up to 0.002 mm (0.00008\").
Solid Casting Equipment
In addition to our machining equipment, YS Manufacturing also offers complete casting services. To provide these services, our sister company employs 22 production personnel, 3 QA specialists, and 3 administrators to maintain the following casting equipment:
Gravity Casting Machines
Low-Pressure Casting Machines

Furnaces and Melting Pot

Melt Pots
Sand Core Machines
Milling Machines
As with our machining equipment, all of our casting equipment operates 20 hours/day, offering extreme production capacity. We are able to cast up to 2,500 mm x 2500 mm x 800 mm with a tolerance of up to ±0.5 mm/inch.
Specialty Foil Manufacturing
To serve as a single source for our customers, we partner with a specialty foil manufacturing facility that employs 60 production personnel, 8 QA specialists, and 12 administrators to manage and operate:
Rollers
Vacuum Sintering Furnaces
Hydrogen Sintering Furnace
Annealing Furnaces
Conventional Measurement Tools
Finishing and Assembly
To complete each job to specification using in-house resources, we employ a wide variety of techniques and technologies to offer plating, anodizing, painting, assembly, etc.
Whatever your machining, manufacturing, casting or finishing needs, our staff of dedicated professionals has the expertise and equipment to deliver quality results at some of the lowest prices around the globe. Contact us today at 610.444.4832 to learn more about our complete ISO 9001 certified manufacturing capabilities.